The Signature Scent Discovery Gift Set
Regular price
$124.65 AUD
Sale price
$99.95 AUD
Unit price
per
SAVE
Sold Out
Embark on a journey through six distinctly scented bathing experiences. All six 100ml bath tonic blends, presented in a calico cotton gift bag.
This discovery collection is a preview to our signature blends, making it a thoughtful gift or a personal treat.
WHATS INCLUDED:
• 6 Magnesium Mineral Bath Tonics 100 mL ($119.70 Value)
◦ 1 Sleep Well - Lavender, Cedarwood, Chamomile
◦ 1 Restore - Pink Grapefruit, Lemon, Basil
◦ 1 Onsen - Cedarwood, Hinoki, Yuzu
◦ 1 Ease Work Stress - Geranium, Mandarin, Lemon
◦ 1 Post-Workout - Eucalyptus, Rosemary, Lemongrass
◦ 1 Motherhood - Lavender, Ylang Ylang, Petitgrain
• 1 Calico Gift Wrap Pack ($5.95 Value)
• Free Shipping
We understand the demands of your beautiful, busy life.
That's why we're confident a mineral bath soak will become your secret weapon for rejuvenation.
If a 20-minute soak doesn't leave you feeling like the queen of your castle, we'll return every dollar you paid.
BATH
Add 100 mL to warm, swirling water. Remove jewellery, slip in and relax for at least 20 minutes.
To elevate your experience, pour 100 mL Bath Tonic into a cup and add a small amount of warm water. Swirl it gently. Pour the contents into the tub, and as you do, take three deep breaths, savouring the moment as the white mineral cloud gracefully envelops the clear water. Remove jewellery, slip in and relax for at least 20 minutes.
FOOT BATH
Add 30 mL into 5 L warm, swirling water. Immerse feet, relax and enjoy for at least 20 minutes.
RESTORE | Detox & Rejuvenate
Formulated to invigorate and assist recovery, this uplifting blend will leave your mind and body refreshed and renewed. Scented with natural essential oils: Pink grapefruit, lemon and a hint of basil.
ONSEN | 温泉
A soothing and uplifting soak inspired by Japan's traditional hot springs. Scented with a blend of cedarwood, hinoki cypress and yuzu pure essential oils.
SLEEP WELL | Rest & Relax
Formulated to promote feelings of relaxation and soothe tired bodies and minds, this tranquil blend is ideal just before bed. Scented with lavender, mandarin, geranium, cedarwood, bergamot and chamomile natural essential oils.
EASE WORK STRESS | Unwind & Let Go
A gentle citrus-based soak formulated to assist stress relief and relaxation. Perfect after a busy day's work. Scented with geranium, mandarin, lemon and orange natural essential oils.
POST-WORKOUT | Soothe & Recover
A recovery blend formulated to help soothe aching muscles and joints. Perfect as a post workout soak. Scented with eucalyptus, rosemary, lemongrass, cajeput and peppermint natural essential oils.
MOTHERHOOD | Nurture & Comfort
Formulated with the gentlest of essential oils, this is a fresh, sweet blend that nurtures and comforts. Contains only those essential oils considered safest during the whole of pregnancy and during breastfeeding. Scented with lavender, ylang ylang, lemon and petitgrain natural essential oils.
Our ingredients undergo meticulous testing to ensure their purity, authenticity, and quality.
Derived exclusively from natural sources and the earth itself.
• Vegan Friendly
• Made in Melbourne
• Female Founded
| | | |
| --- | --- | --- |
| What's in it | Where it's from | What it is |
| Natural Magnesium Chloride | Ancient Zechstein Seabed | Essential Mineral |
| Helianthus Annuus Seed Oil | Sunflower Seed | Skin Moisturiser |
| Cocamidopropyl Betaine & Polyglyceryl-10 Laurate | Coconut | Skin Cleanser |
| Hydroxypropyl Starch Phosphate | Corn | Thickener |
| Titanium Dioxide | Anatase | Mineral Thickener & Pigment |
| Pure Essential Oils | Plant Derived | Aromatherapy Fragrance |
Purified Water, Magnesium Chloride, Helianthus annuus (Sunflower) Seed Oil, Cocamidopropyl Betaine (Coconut Derived), Polyglyceryl-10 Laurate (Derived from Coconut, RSPO Certified Sustainable Palm Oil), Hydroxypropyl Starch Phosphate (Corn Derived), Titanium Dioxide, Pure Essential Oils.
View full details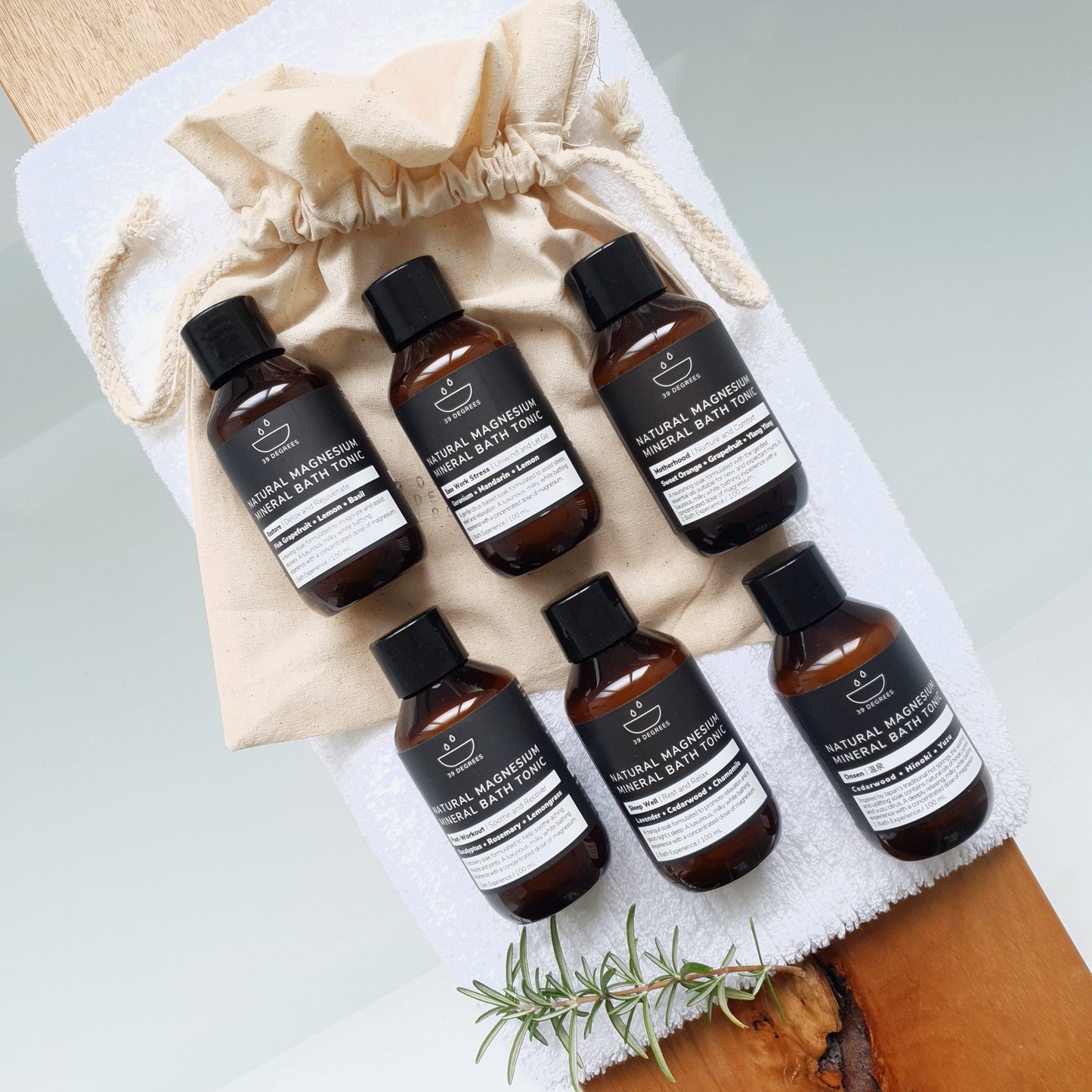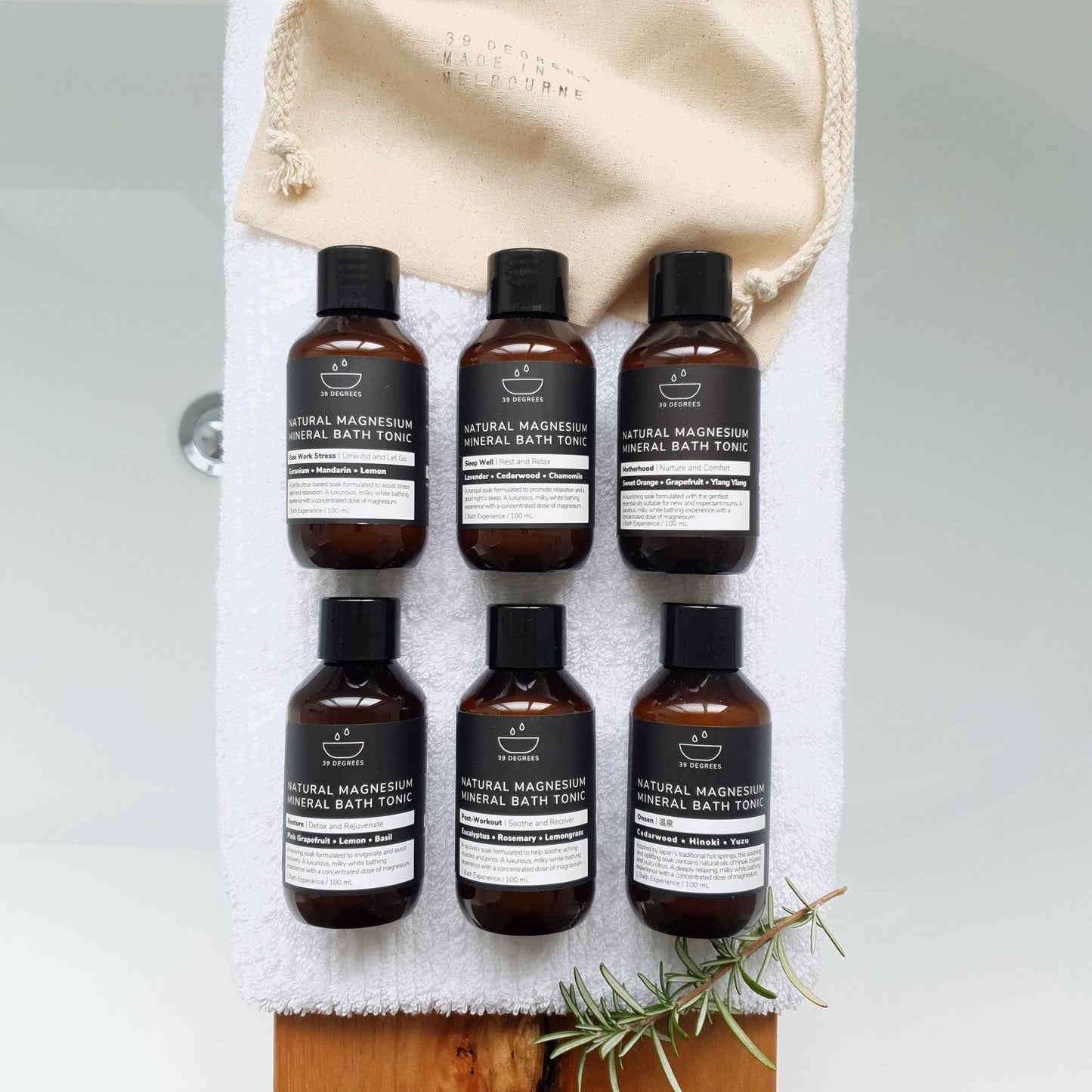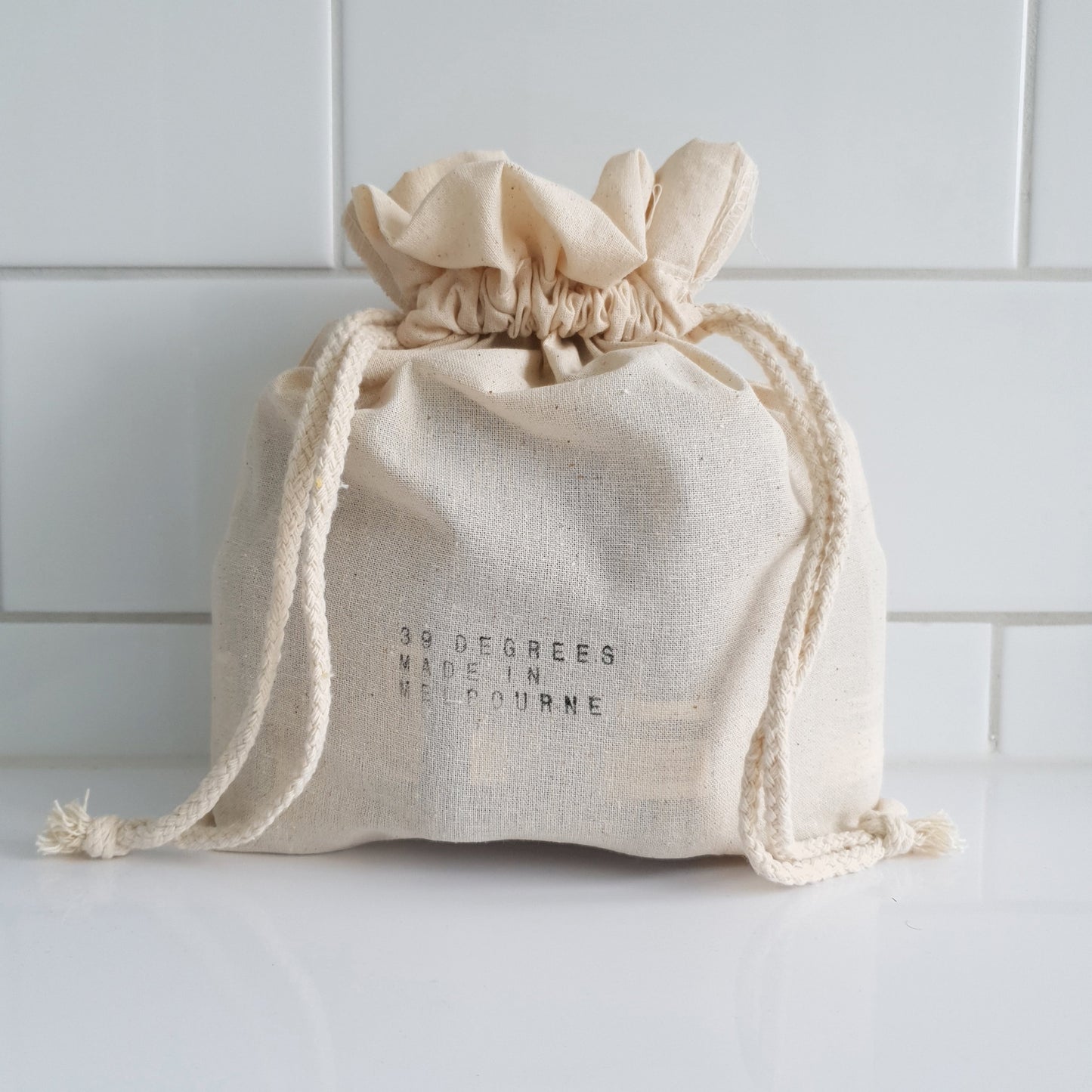 WHAT OUR CUSTOMERS ARE SAYING