Special Edition 30 Hour Candle
Regular price
Sale price
$59.95 AUD
Unit price
per
SAVE
Sold Out
A pure soy wax candle scented with an aromatherapy blend of pure essential oils. Presented in a reusable stoneware candle holder, handmade in Australia by Robert Gordon. This candle is wrapped in a calico gift bag. 

The special edition candle holder is finished in Poppyseed, a creamy glaze with delicate black 'poppyseed' flecks achieved through a reactive firing process that makes every piece unique.. Each candle is hand poured in Melbourne and features a natural wooden wick that crackles softly as it burns. 
Candle weight: 180 g
Candle dimensions: 100 mm in diameter and 60 mm high
Approximate burn time: 30 hours
Aromatherapy blend: French Lavender, Peppermint, Marjoram, Lemon Balm and Chamomile.

Especially on first use, burn your candle long enough each time so that the entire top surface of wax is melted. This will prevent tunnelling.
Once your candle is spent, follow the instructions to clean and reuse them:
Boil a kettle of water and pour a stream of boiling water directly into the holder.
Allow the water to cool to a warm temperature. If the water cools too much, don't worry, you can tip it out and repeat step 1.
Tip the water out and wipe the warm wax inside the base with a paper towel. Remove the silver wick holder.
Repurpose your candle holder into a vase, small storage jar or a plant pot for succulents.

Once clean, vessel is oven, mircowave and dishwasher safe.
View full details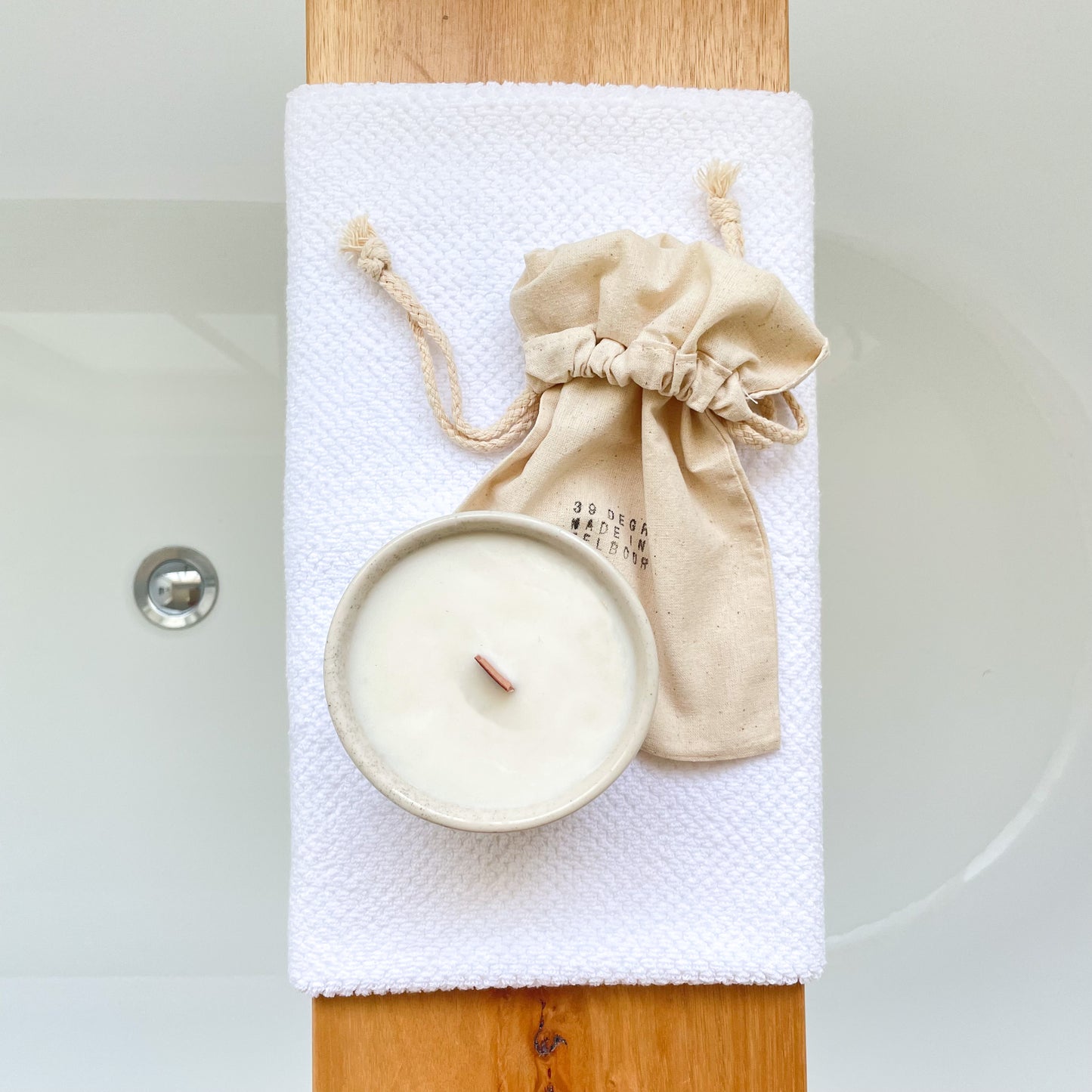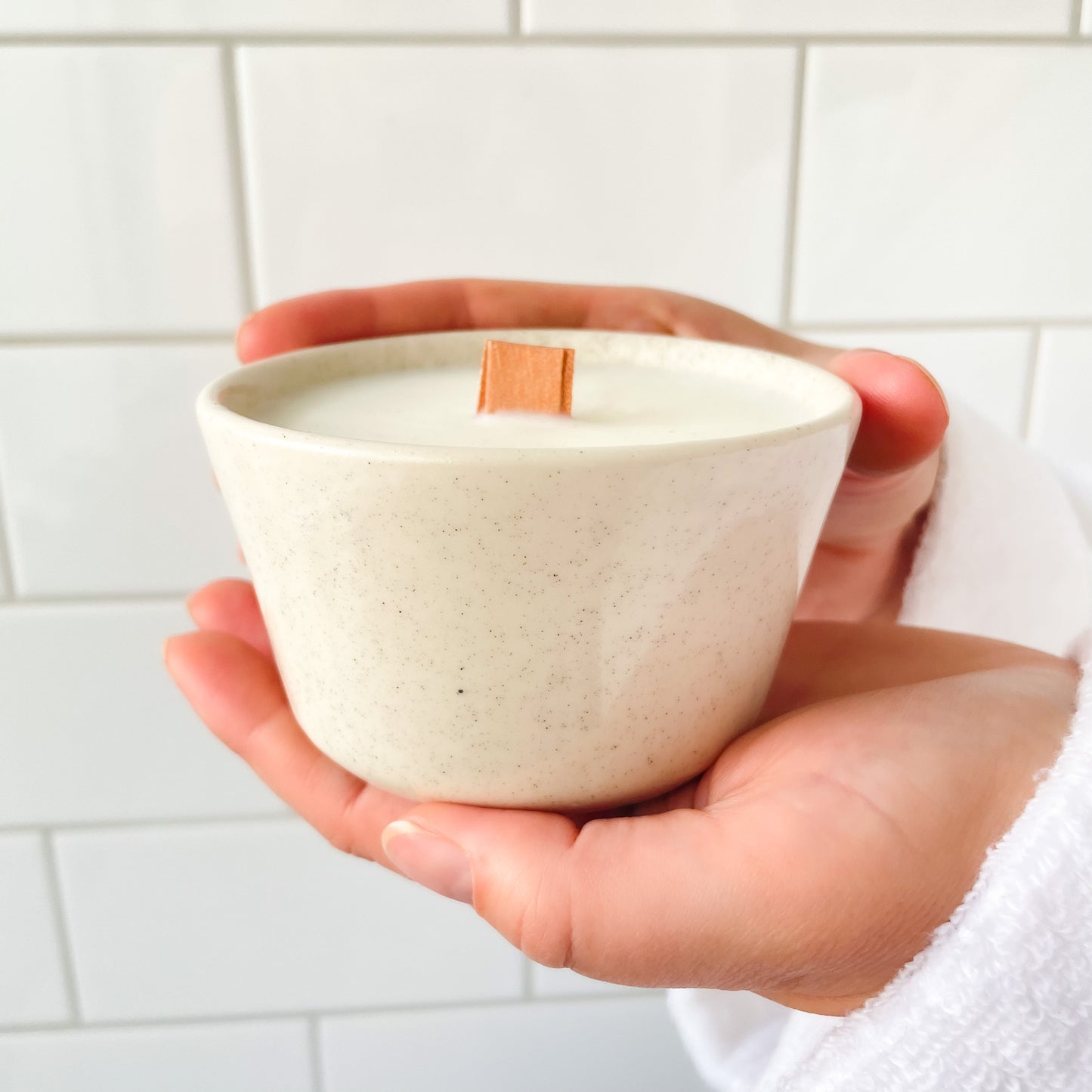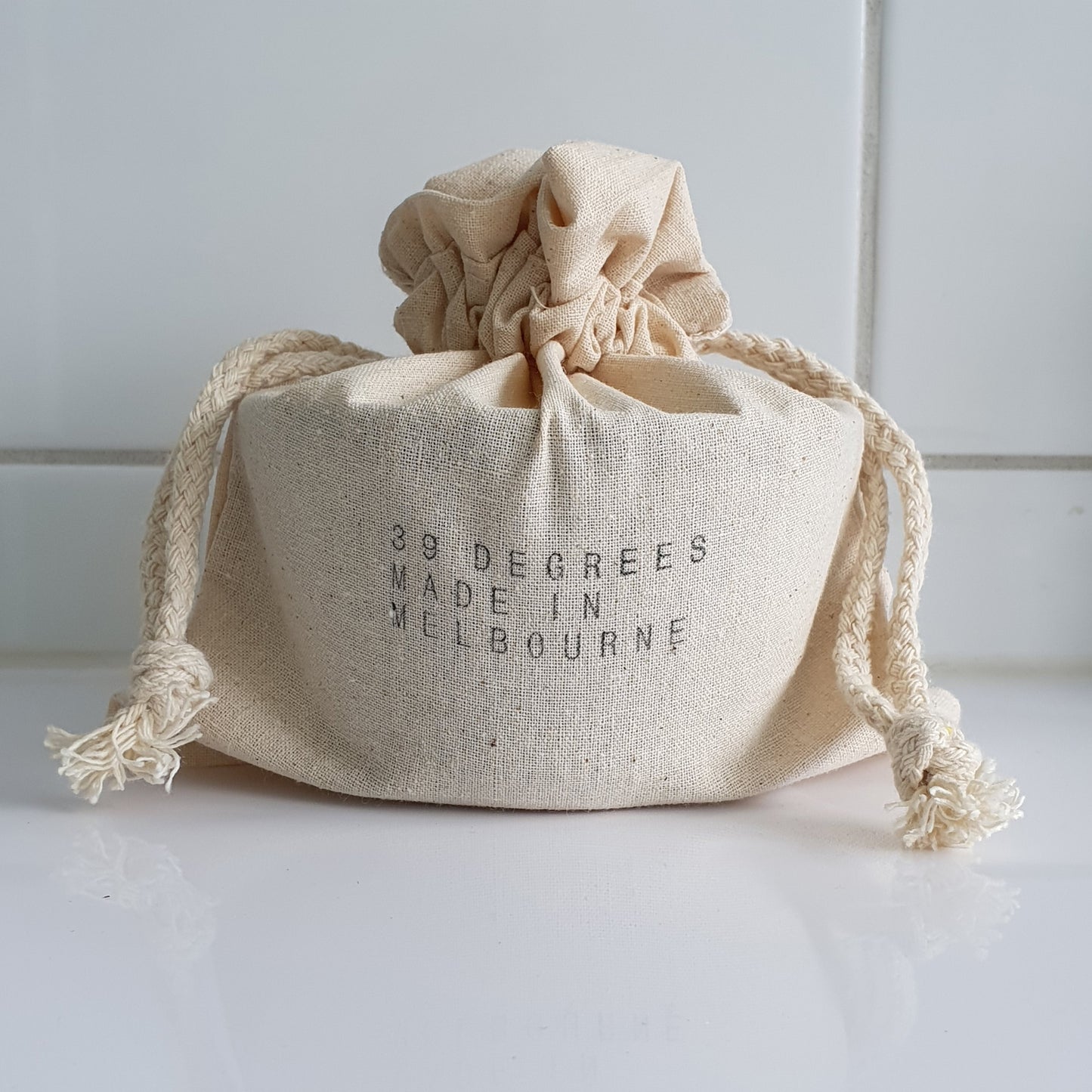 WHAT OUR CUSTOMERS ARE SAYING