Organic Pohnpei Sea Sponge
"This sponge has exceeded my expectations" - Heather M.
Regular price
Sale price
$39.95 AUD
Unit price
per
SAVE
Sold Out
Luxuriously soft when wet, this natural sea sponge lathers perfectly with liquid body wash or bar soap. Natural sea sponges are anti-bacterial and will last many years if cared for properly. This product comes wrapped in a calico gift bag. 

Size 1: Standard 10-12cm
Size 2: Large 12-14cm
Size 3: Extra Large 14cm+
TO USE
Rinse under warm water and add a pump of our Mineral body wash. Lather and wash your body every day as part of a daily mindfulness routine.

CARE INSTRUCTIONS
Simply rinse your sponge in fresh water, squeeze, and leave to air dry. Avoid ringing or twisting. If required, trim any frayed edges with scissors.

VARIETY
Wool Sponge (Cosinoderma matthewsi)

Periodic cleaning by soaking in warm water with 1tbs baking soda for 1 hour will enhance the life of your sponge.
Grown on organic farms in the sheltered lagoons of Pohnpei, Micronesia. The ecologically-sound growing conditions provide an environmentally sustainable income for the local community. Sustainably harvested by hand, these sponges naturally grow back on their own once they are harvested.

View full details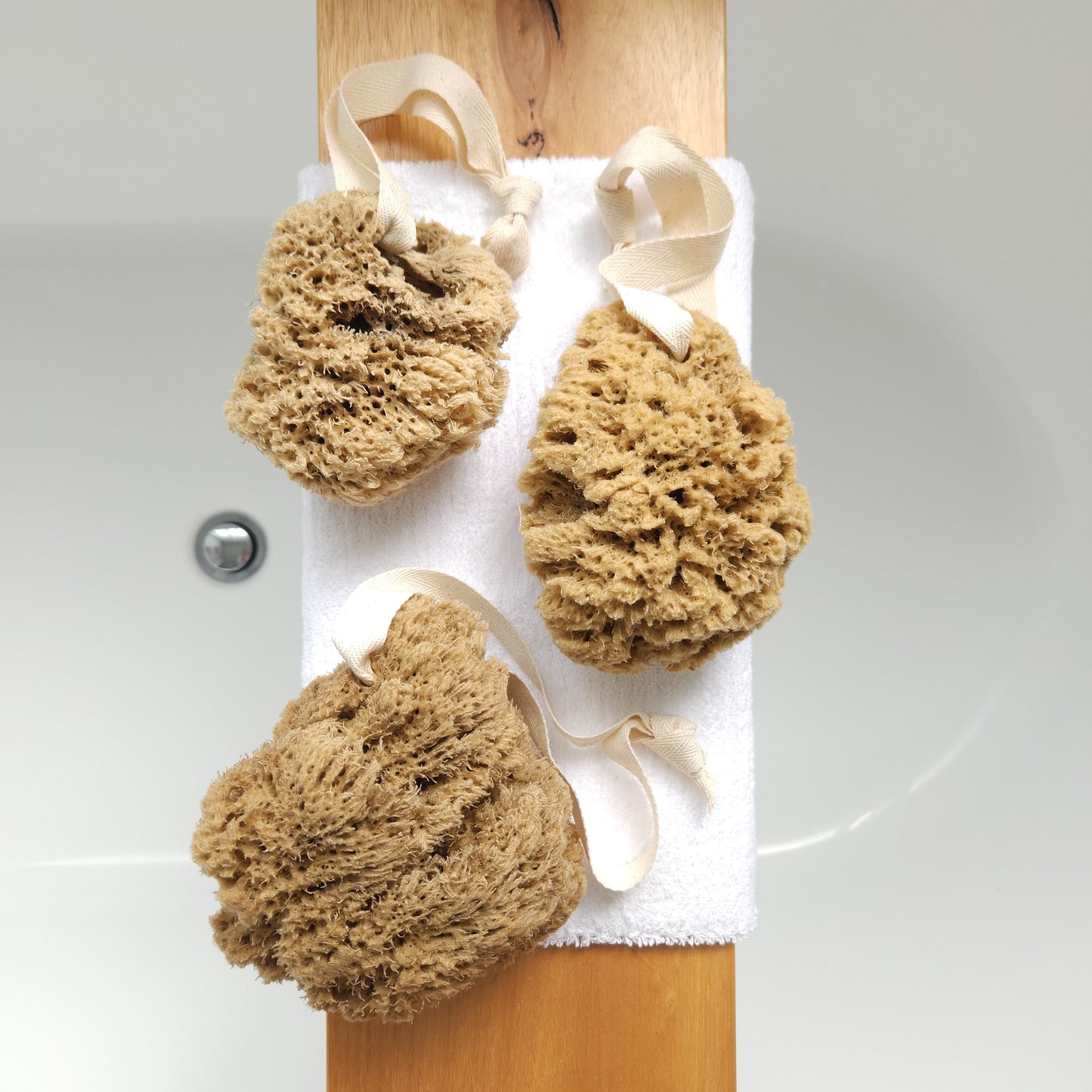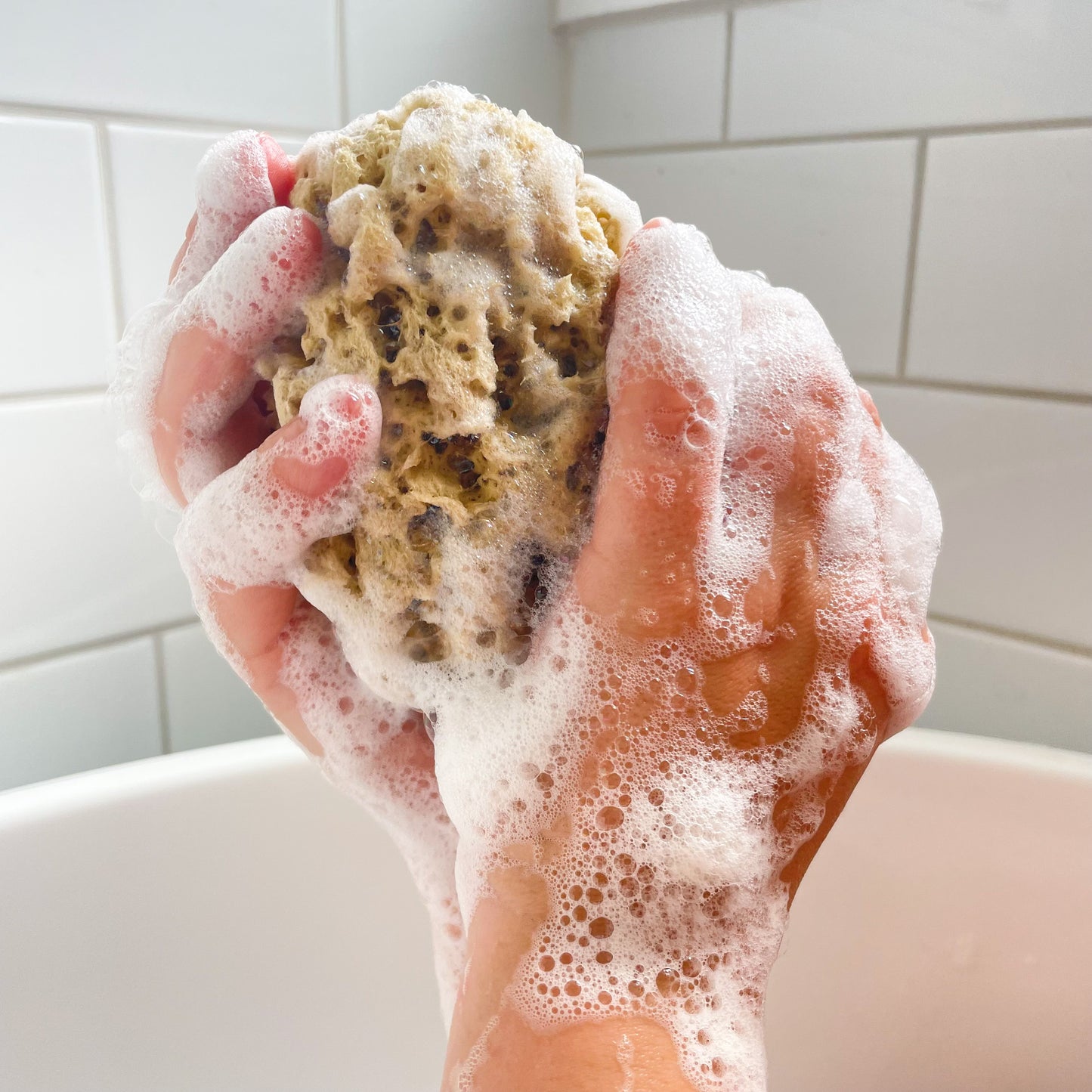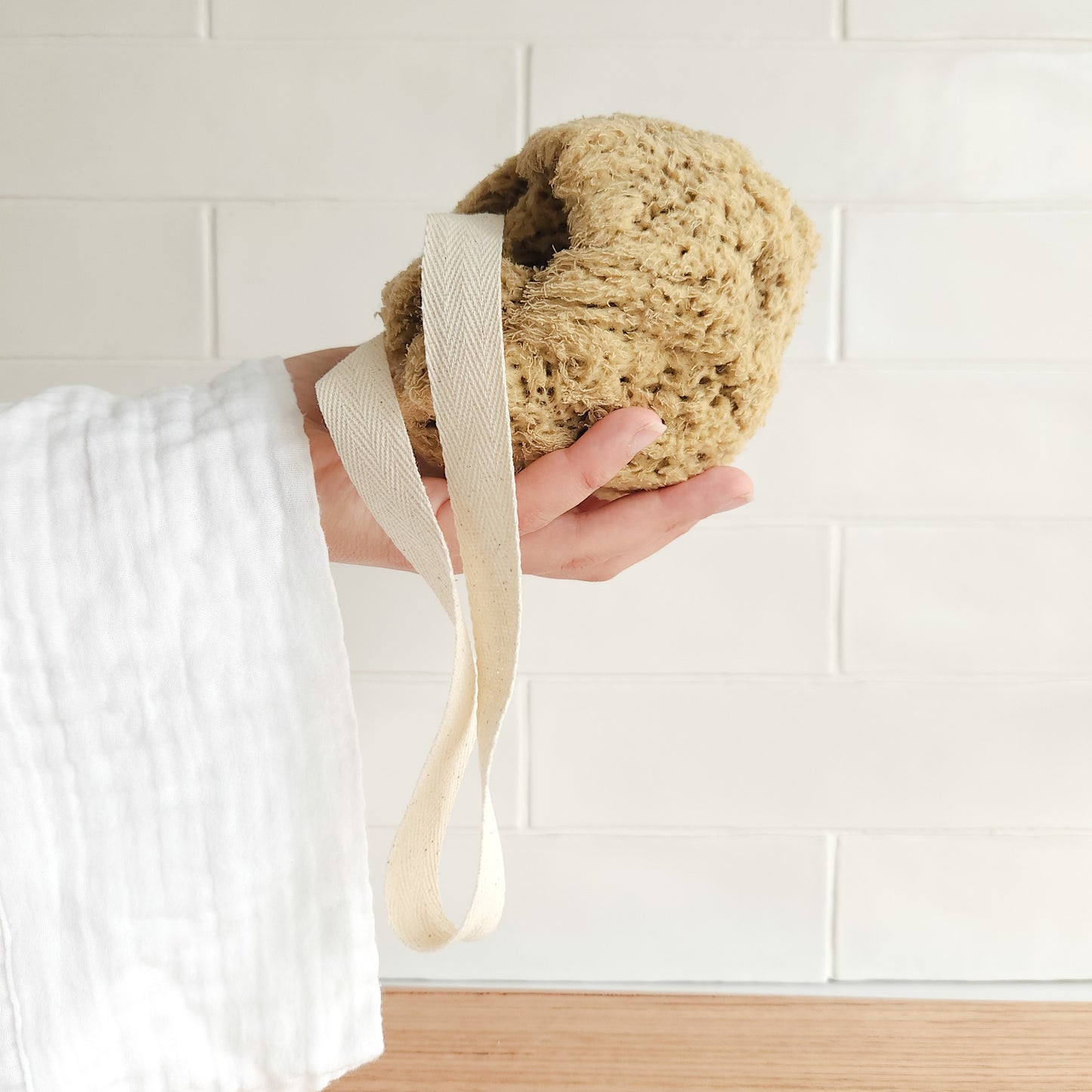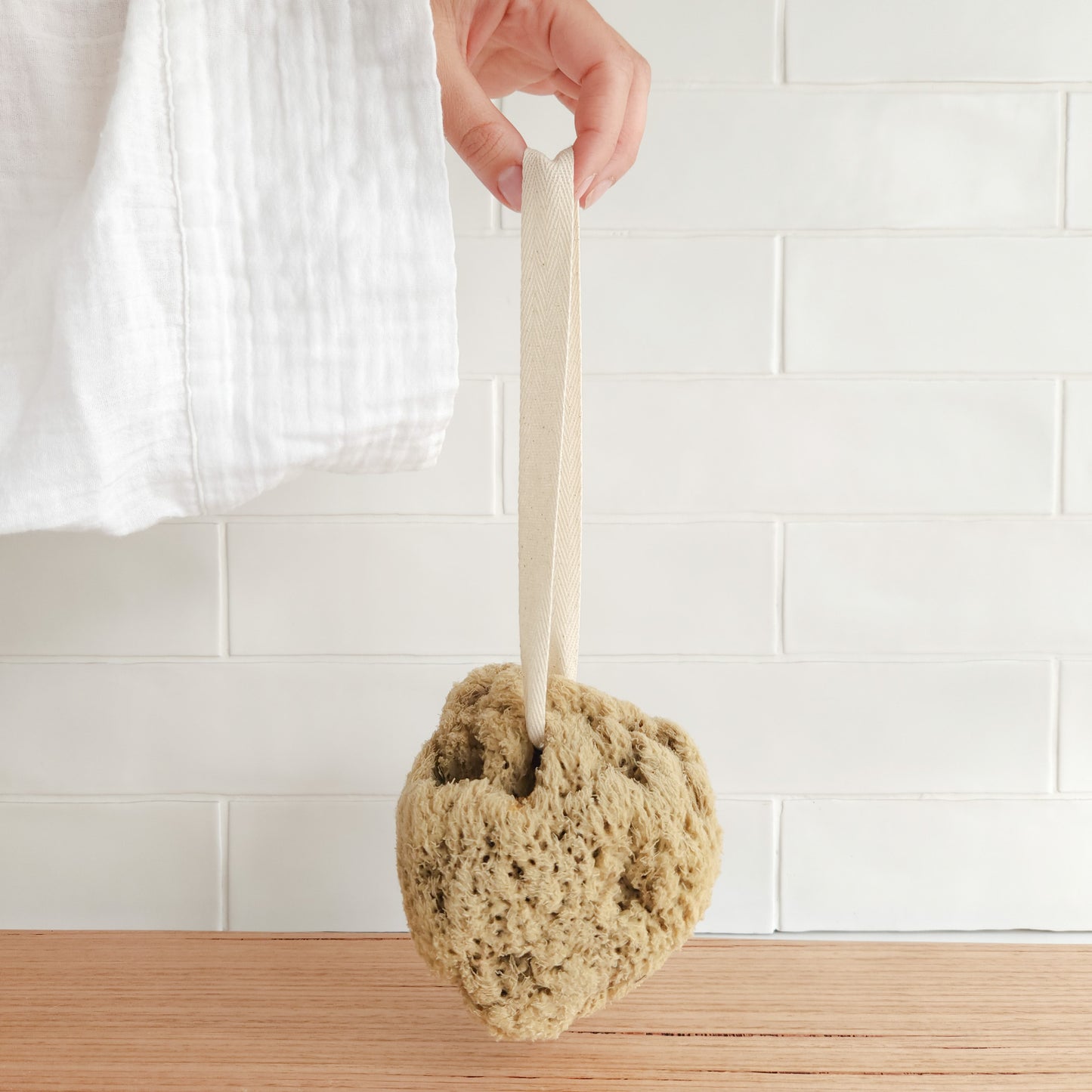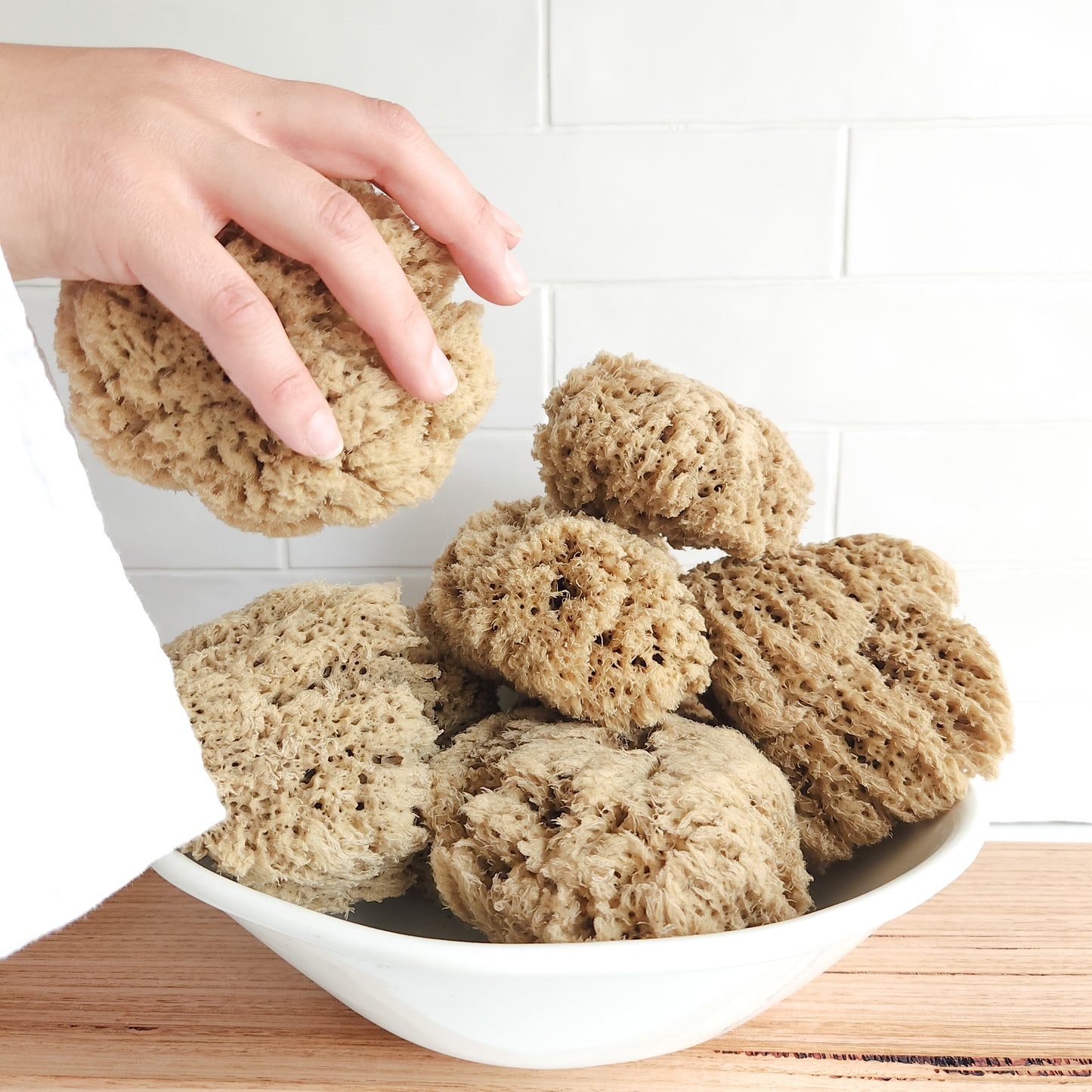 WHAT OUR CUSTOMERS ARE SAYING