Regular price
Sale price
$34.95 AUD
Unit price
per
SAVE
Sold Out
This cleansing bath & shower concentrate, with added magnesium, creates a milky smooth lather when applied onto skin or foaming bubbles when poured under running water into your bath.

Scented with only pure essential oils, it leaves the skin feeling silky soft, moisturised and refreshed.
BODY:
Pump concentrate into hands or loofa and lather. Massage over body. Best applied all over body in shower or bath onto wet skin. Suitable for everyday use and all skin types.

BATH:
Pump approx. 2 tablespoons of concentrate under warm running water to create foaming bubbles. For the ultimate bathing experience, add 100mL Bath Tonic, for a luxurious, milky white foaming bath.
RESTORE | Detox & Rejuvenate
Formulated to invigorate and assist recovery, this uplifting blend will leave your mind and body refreshed and renewed. Scented with natural essential oils: Pink grapefruit, lemon and a hint of basil.
SLEEP WELL | Rest & Relax
Formulated to promote feelings of relaxation and soothe tired bodies and minds, this tranquil blend is ideal just before bed. Scented with lavender, mandarin, geranium, cedarwood, bergamot and chamomile natural essential oils.
ONSEN | 温泉
A soothing and uplifting blend inspired by Japan's traditional hot springs. Scented with a blend of cedarwood, hinoki cypress and yuzu pure essential oils.
POST-WORKOUT | Soothe & Recover
A recovery blend formulated to help soothe aching muscles and joints. Scented with eucalyptus, rosemary, lemongrass, cajeput and peppermint natural essential oils.
EASE WORK STRESS | Unwind & Let Go
A gentle citrus-based soak formulated to assist stress relief and relaxation. Perfect after a busy day's work. Scented with geranium, mandarin, lemon and orange natural essential oils.
Our mineral body washes are made from the very best natural ingredients and are scented with an aromatherapy blend of 100% pure, natural essential oils.
We sustainably source our magnesium chloride from the Zechstein Sea in the Netherlands, the world's purest source of natural magnesium chloride.
100% Natural.
Paraben free.
Not tested on animals.
Vegan friendly.
Made in Melbourne.
Full Ingredients
Water, Cocoamidopropyl Betaine, Sodium Lauroyl Sarcosinate, Coco-Glucoside, Glyceryl Oleate, Glyceryl Laurate, Pentylene Glycol, Caprylyl Glycol, Ethylhexylglycerin, Titanium Dioxide, Camellia Oleifera Seed Oil, Magnesium Chloride, Pure Essential Oils
View full details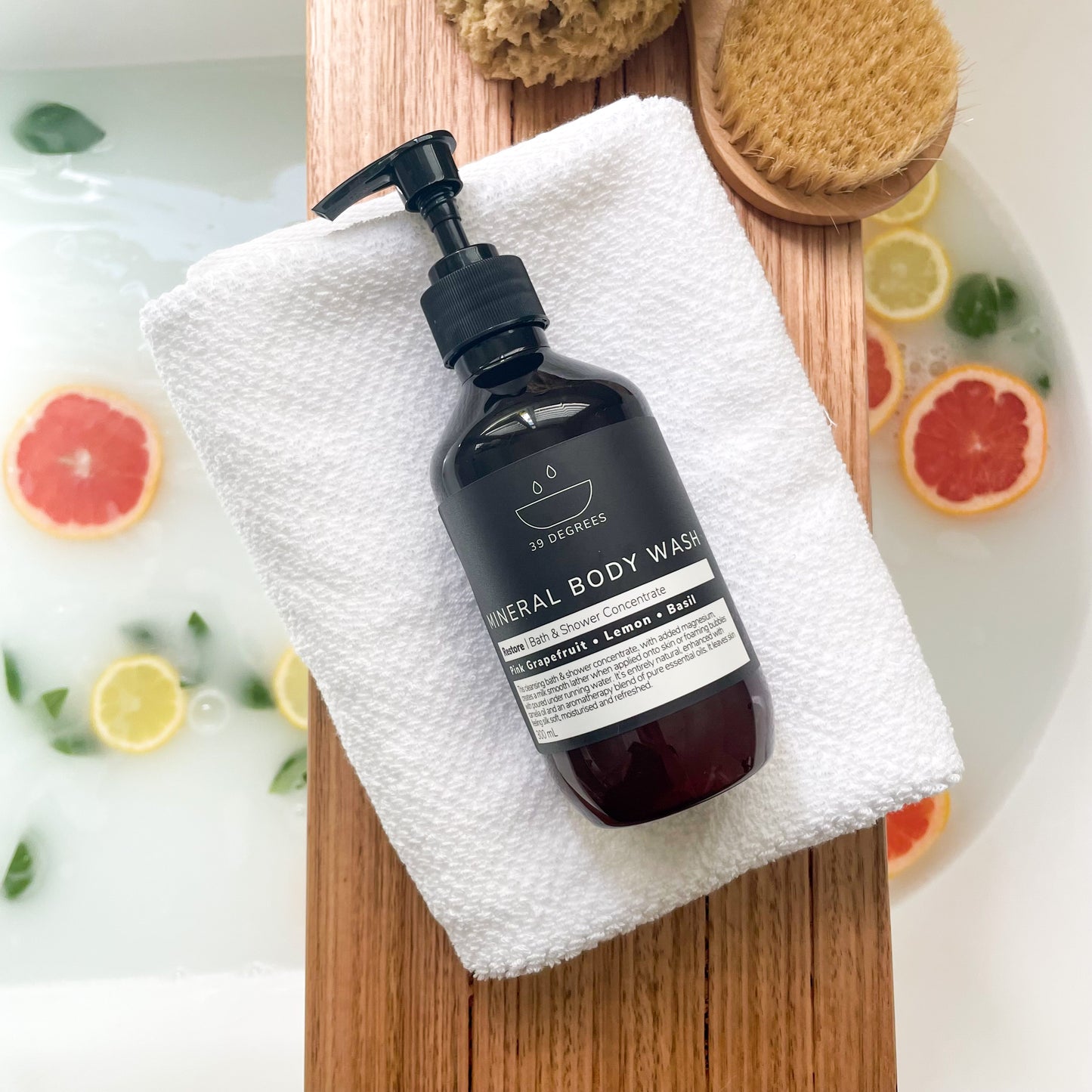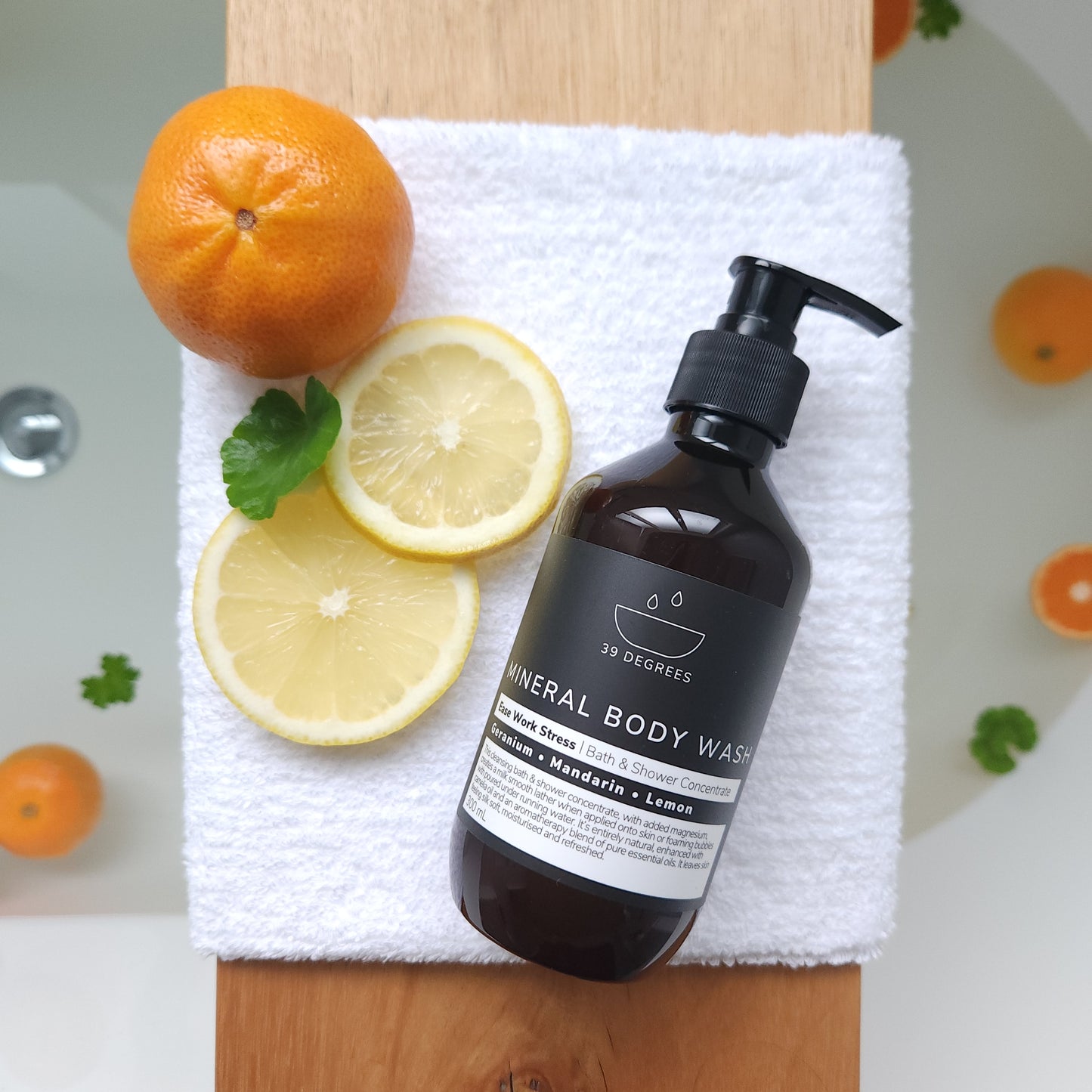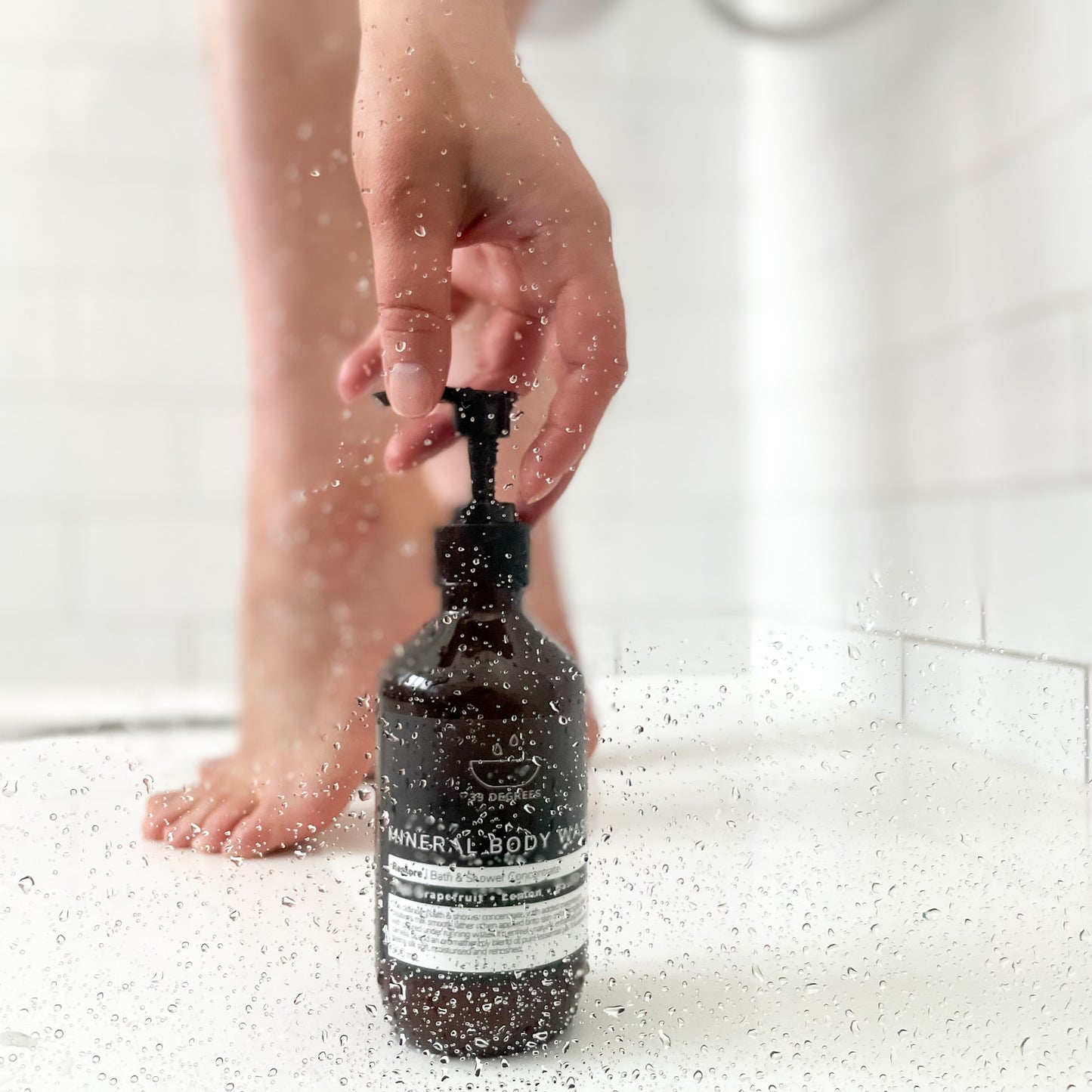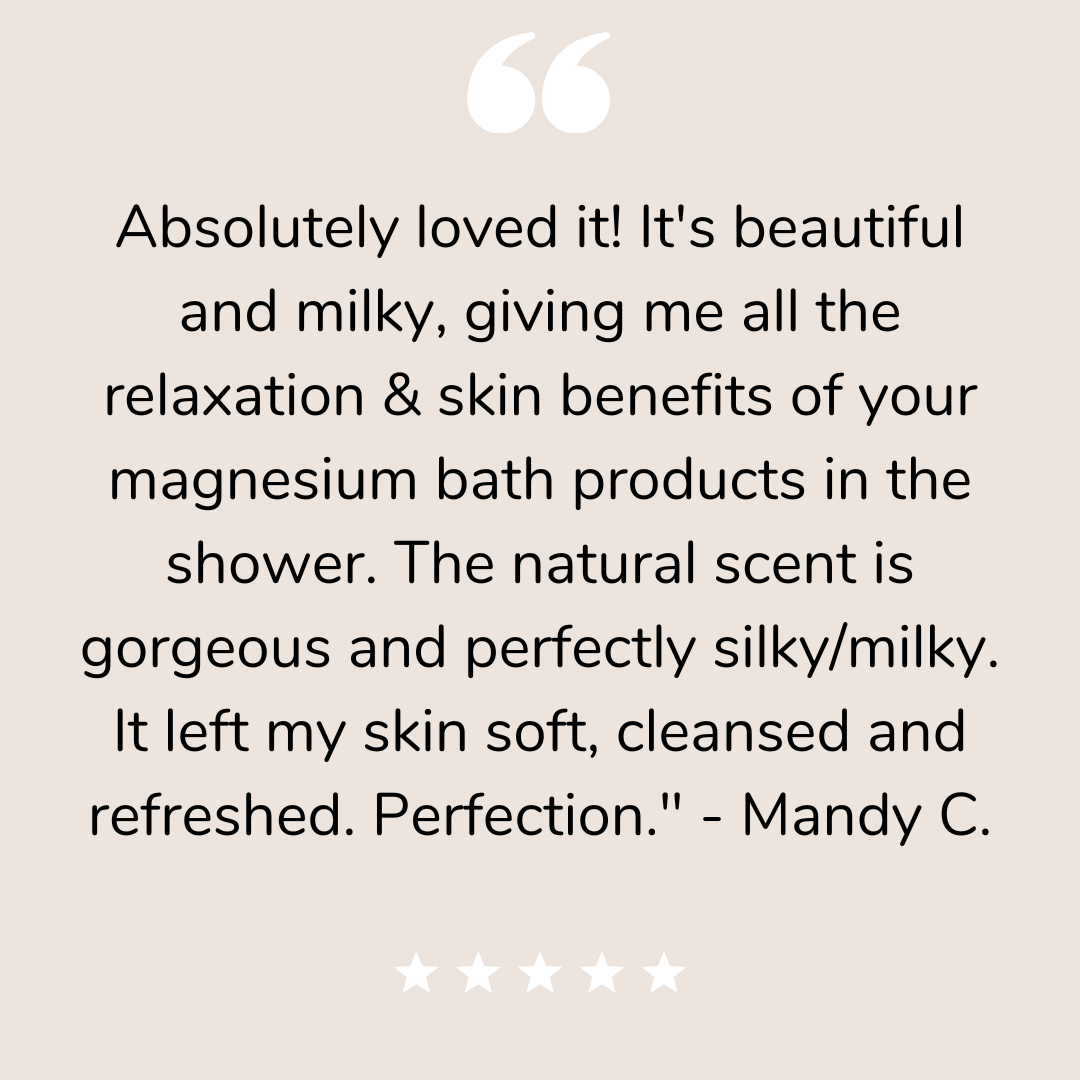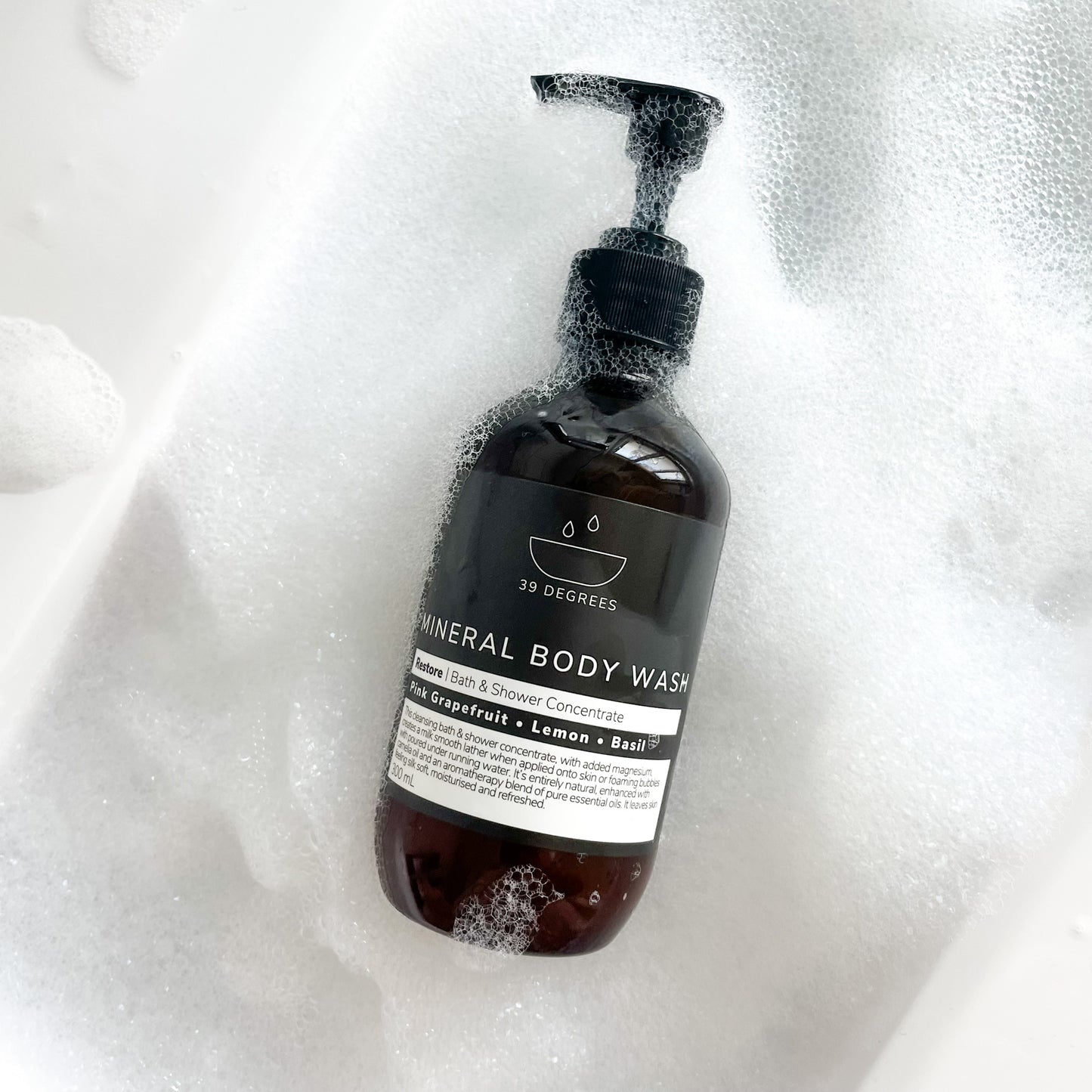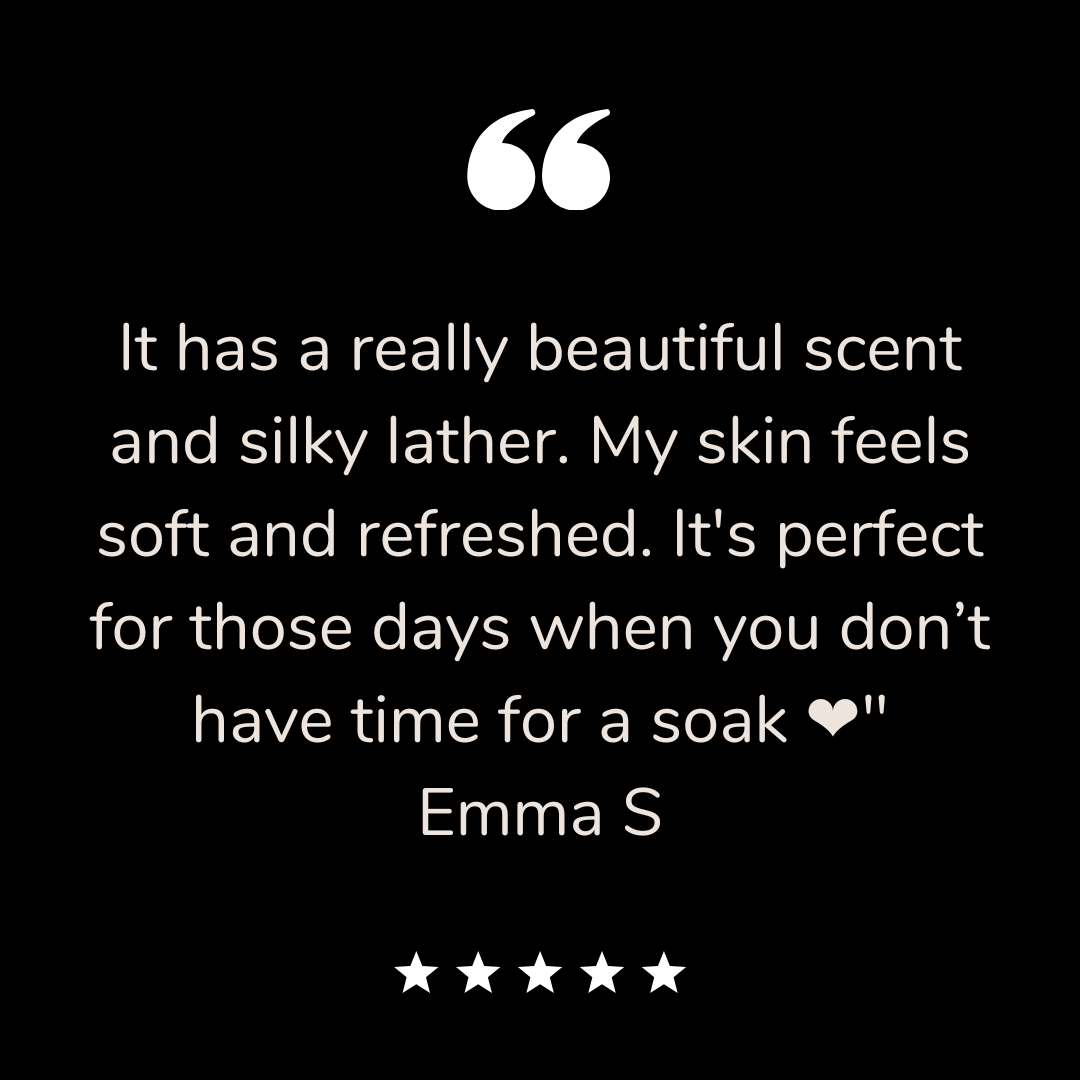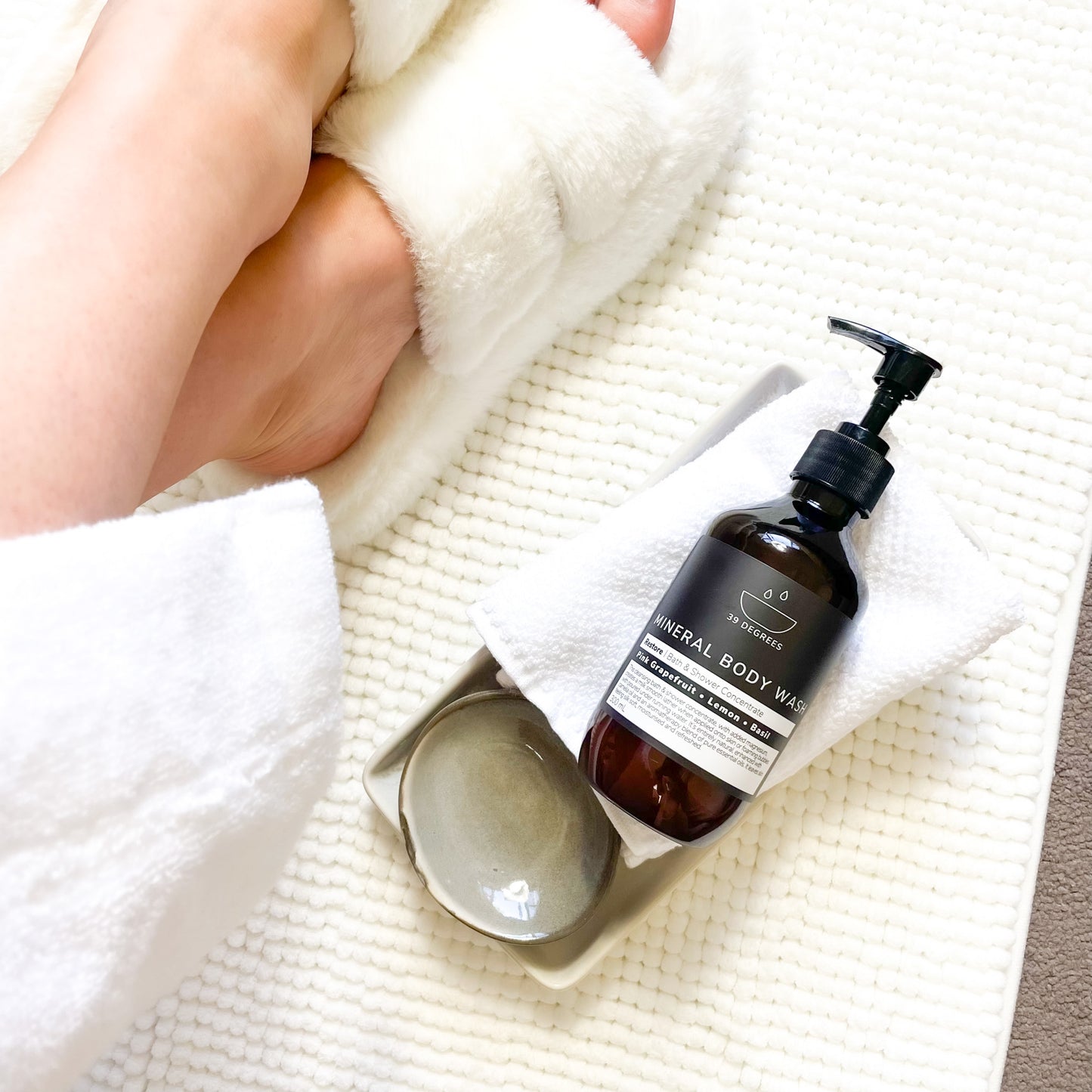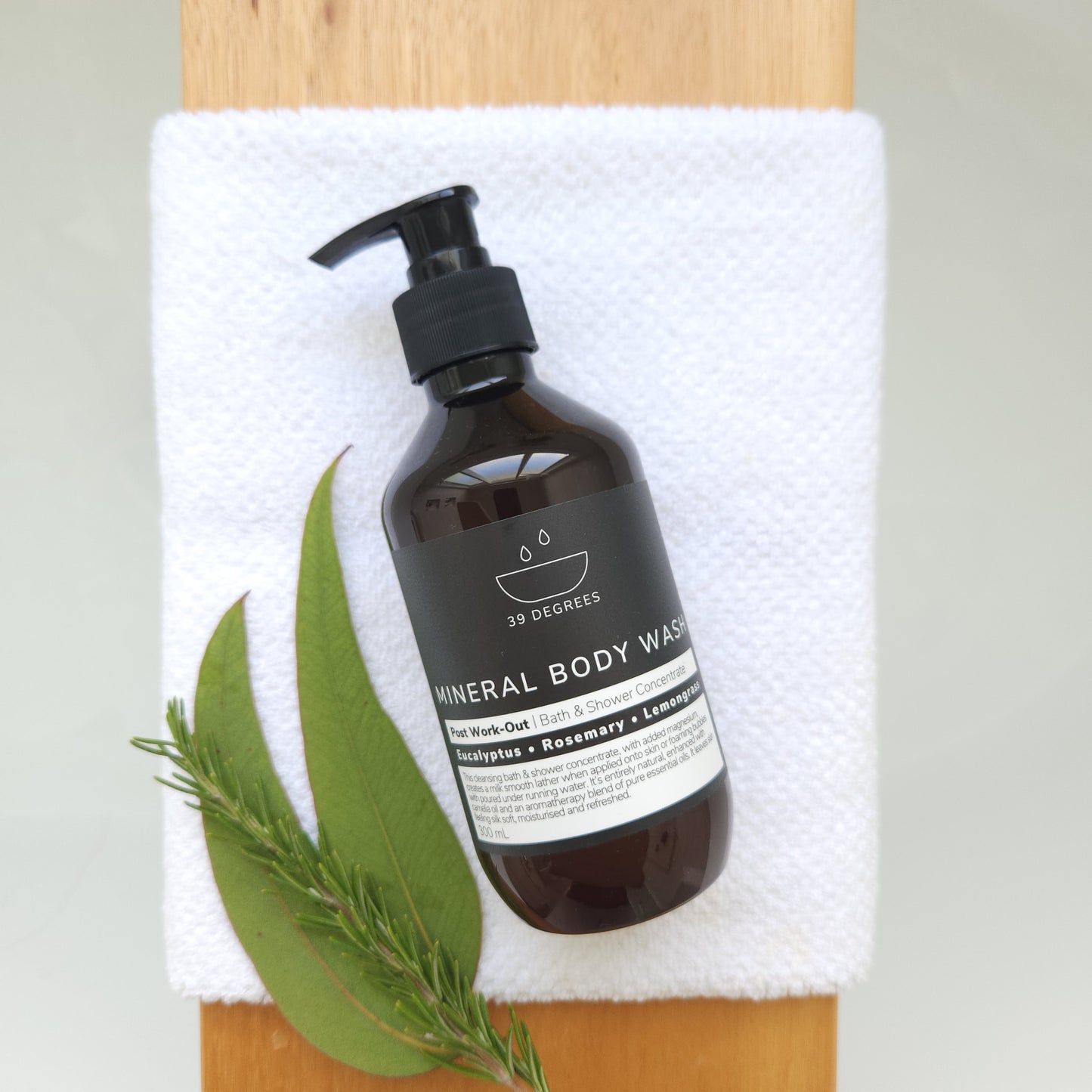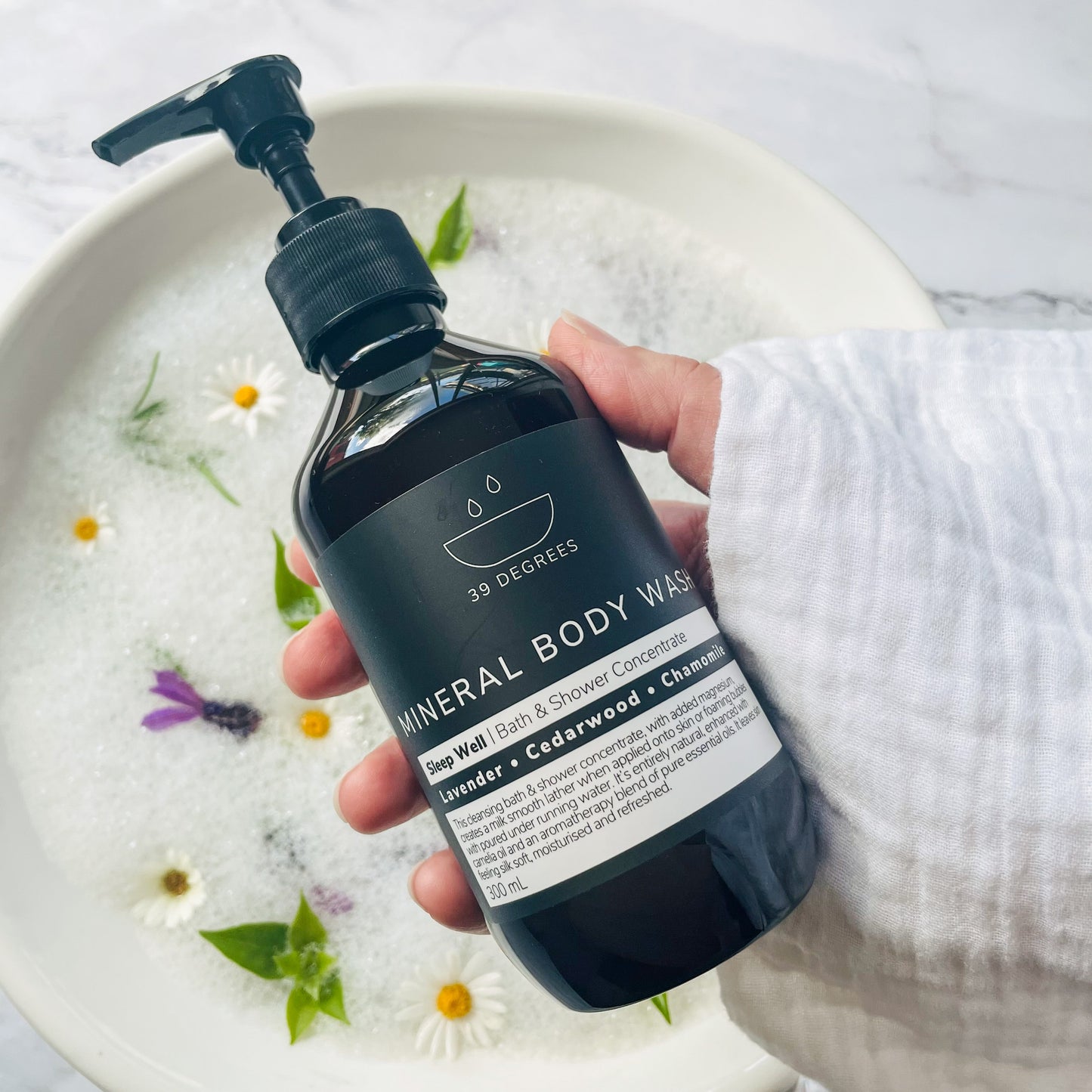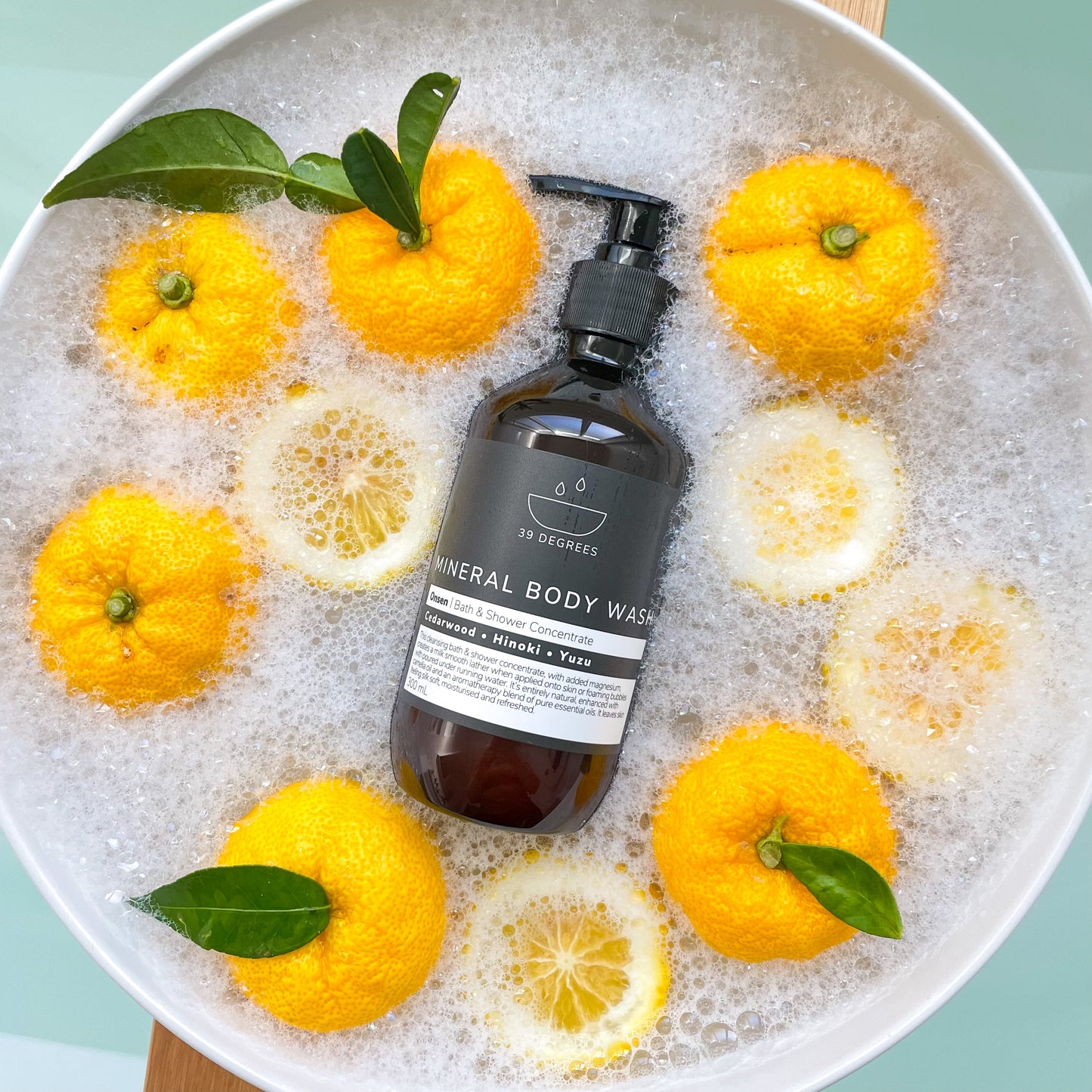 WHAT OUR CUSTOMERS ARE SAYING