500mL RADIATE Special Edition Blend Magnesium Bath Tonic
This is a limited edition and available only until stock runs out
Regular price
Sale price
$59.95 AUD
Unit price
per
SAVE
Sold Out
Let your brightest light shine out from within. Nourish your soul by sinking into the sweet scent of Patchouli, fresh earthiness of lemongrass and light, fruity orange aroma. 

You'll enjoy the benefits of five mineral bathing treatments in every 500 mL bottle.
Aromatherapy benefits – invigorate and illuminate

Richly infused with a blend of essential minerals akin to a hot spring experience – featuring magnesium, chloride, potassium, and trace elements of boron and silica
Silky soft, milky water for privacy and tranquillity

Sunflower oil to help improve skin moisture retention

Gently cleanses skin

Suitable for sensitive skin and those prone to eczema


Emerge relaxed and rejuvenated, just like stepping out of a day spa
Immerse yourself in a luxurious, mineral-rich bath where the opaque milky water creates a sense of privacy and helps:

• Support your body's natural healing mechanisms
• Supports stress, enhancing relaxation
• Improves sleep quality
• Prioritise physical and mental wellbeing
• Relieve muscle aches, leaving you revitalised
• Reduce post-workout recovery time
• Hydrates and nourishes your skin
BATH
Add 100 mL to warm, swirling water. Remove jewellery, slip in and relax for at least 20 minutes.

To enhance your experience, decant 100 mL into a small bowl, add a small amount of warm water (1 tbs) and swirl it gentle. Pour the contents into the tub, and as you do, take three deep breaths, savouring the moment as the white mineral cloud gracefully envelops the clear water.

FOOT BATH
Add 30 mL into 5 L warm, swirling water. Immerse feet, relax and enjoy for at least 20 minutes.
Average quantities of minerals in 100 mL of liquid tonic. We recommend 100 mL liquid tonic per bath.
Natural Mineral
mg/100mL
mg/1000mL (ppm)
Function
Mg Magnesium
5,000
50,100
Helps relax, reduce anxiety, ease stress. Supports muscle recovery, nerves, heart health and strong bones.
Cl Chloride
15,350
153,500
Helps relax, reduce anxiety, ease stress. Supports muscle recovery, nerves, heart health and strong bones.
K Potassium

127.9

1279
Helps reduce anxiety and stress, regulates heart rhythm, muscle contractions, and fluid balance.
B Boron

2.4
22.4
Supports bone health, brain function, and hormonal balance.
Si Silica

<100
<1000
Promotes healthy skin, hair, nails, and connective tissues.
Each single soak contains 100 mL of the world's purest source of natural magnesium chloride and carefully selected botanical oils.
Our ingredients undergo meticulous testing to ensure their purity, authenticity, and quality.
Derived exclusively from natural sources and the earth itself.
• Vegan Friendly
• Made in Melbourne
• Female Founded
| | | |
| --- | --- | --- |
| What's in it | Where it's from | What it is |
| Natural Magnesium Chloride | Ancient Zechstein Seabed | Essential Mineral |
| Helianthus Annuus Seed Oil | Sunflower Seed | Skin Moisturiser |
| Cocamidopropyl Betaine & Polyglyceryl-10 Laurate | Coconut | Skin Cleanser |
| Hydroxypropyl Starch Phosphate | Corn | Thickener |
| Titanium Dioxide | Anatase | Mineral Thickener & Pigment |
| Pure Essential Oils | Plant Derived | Aromatherapy Fragrance |
Purified Water, Magnesium Chloride, Helianthus annuus (Sunflower) Seed Oil, Cocamidopropyl Betaine (Coconut Derived), Polyglyceryl-10 Laurate (Derived from Coconut, RSPO Certified Sustainable Palm Oil), Hydroxypropyl Starch Phosphate (Corn Derived), Titanium Dioxide, Lemongrass Oil, Patchouli Oil, Coriander Oil, Orange Oil.
View full details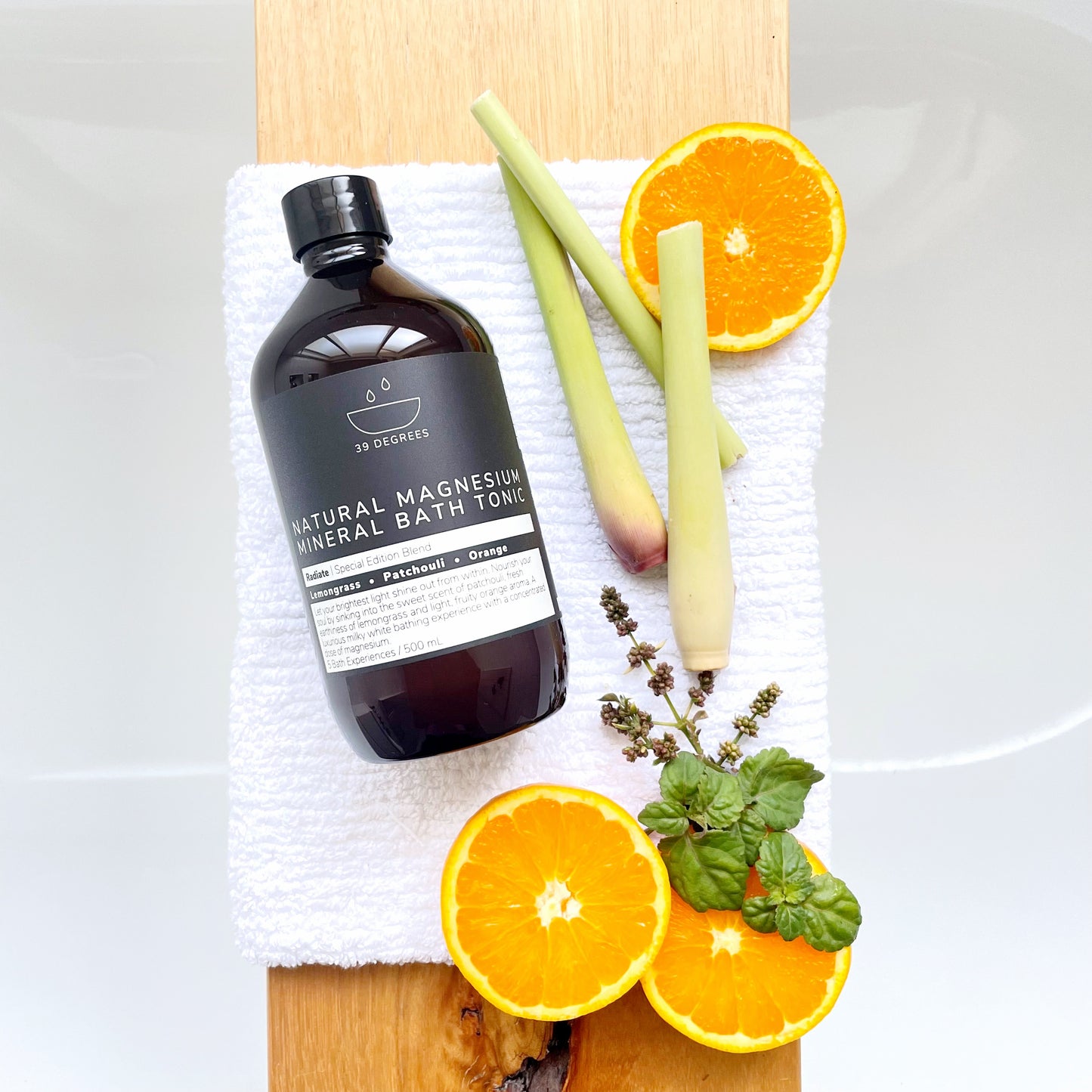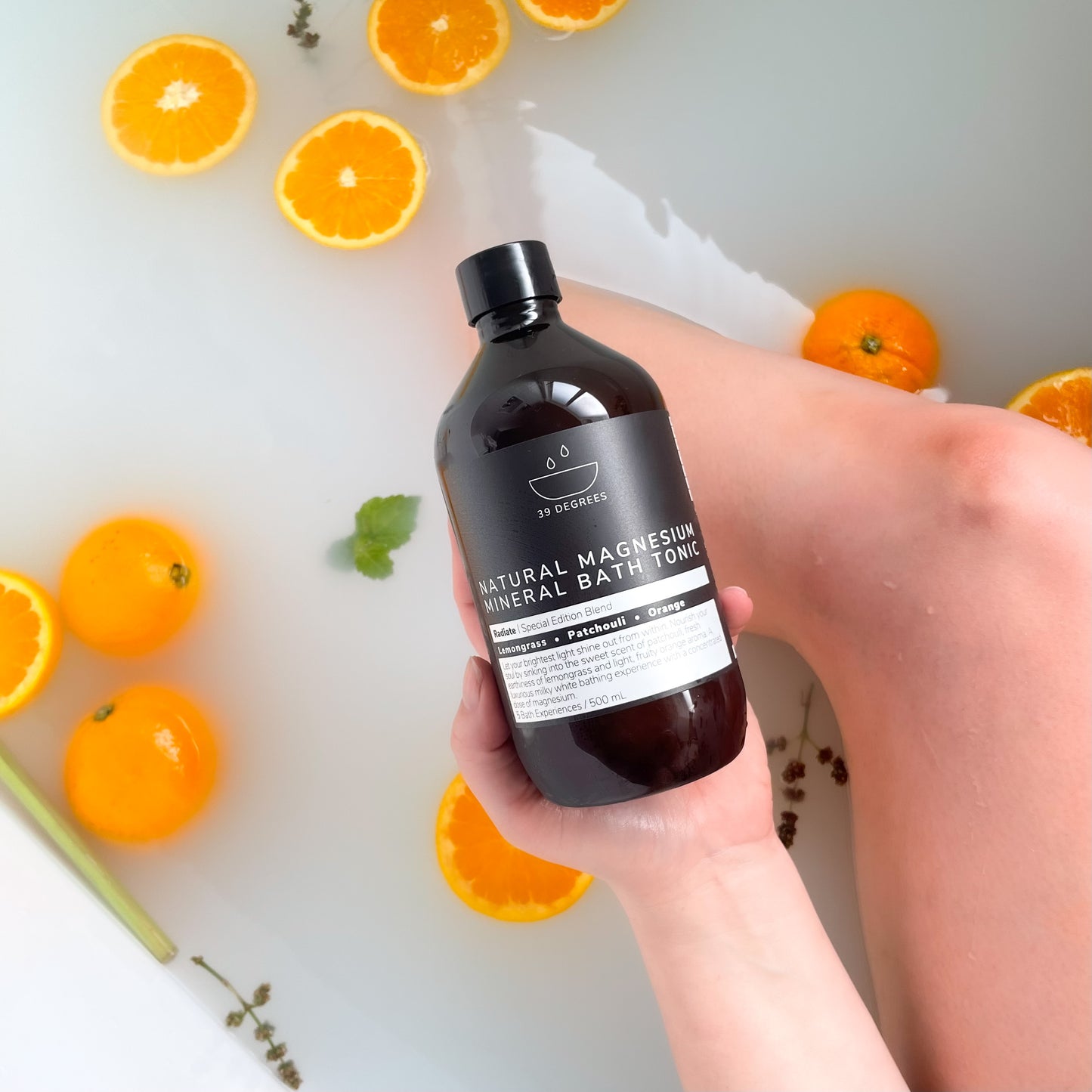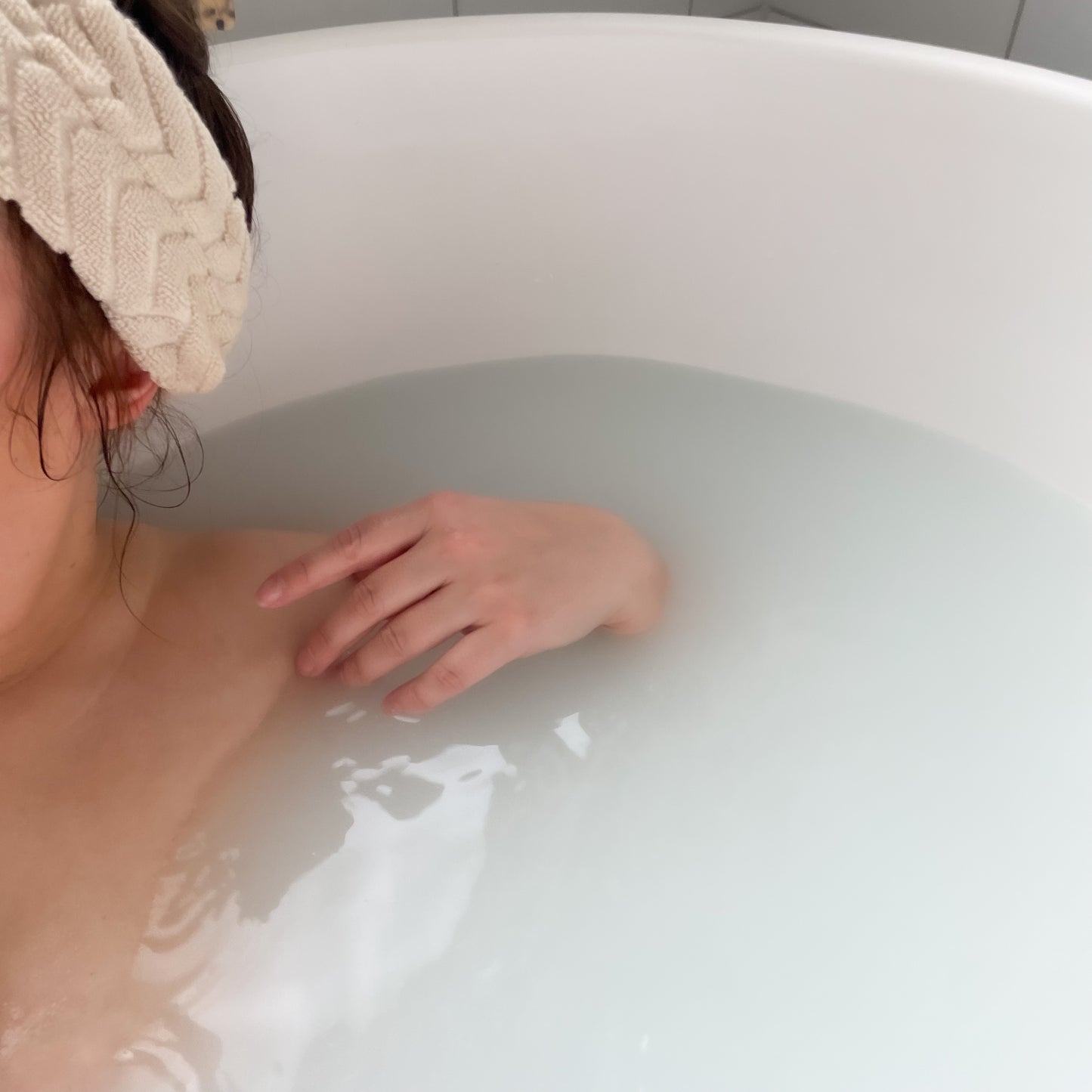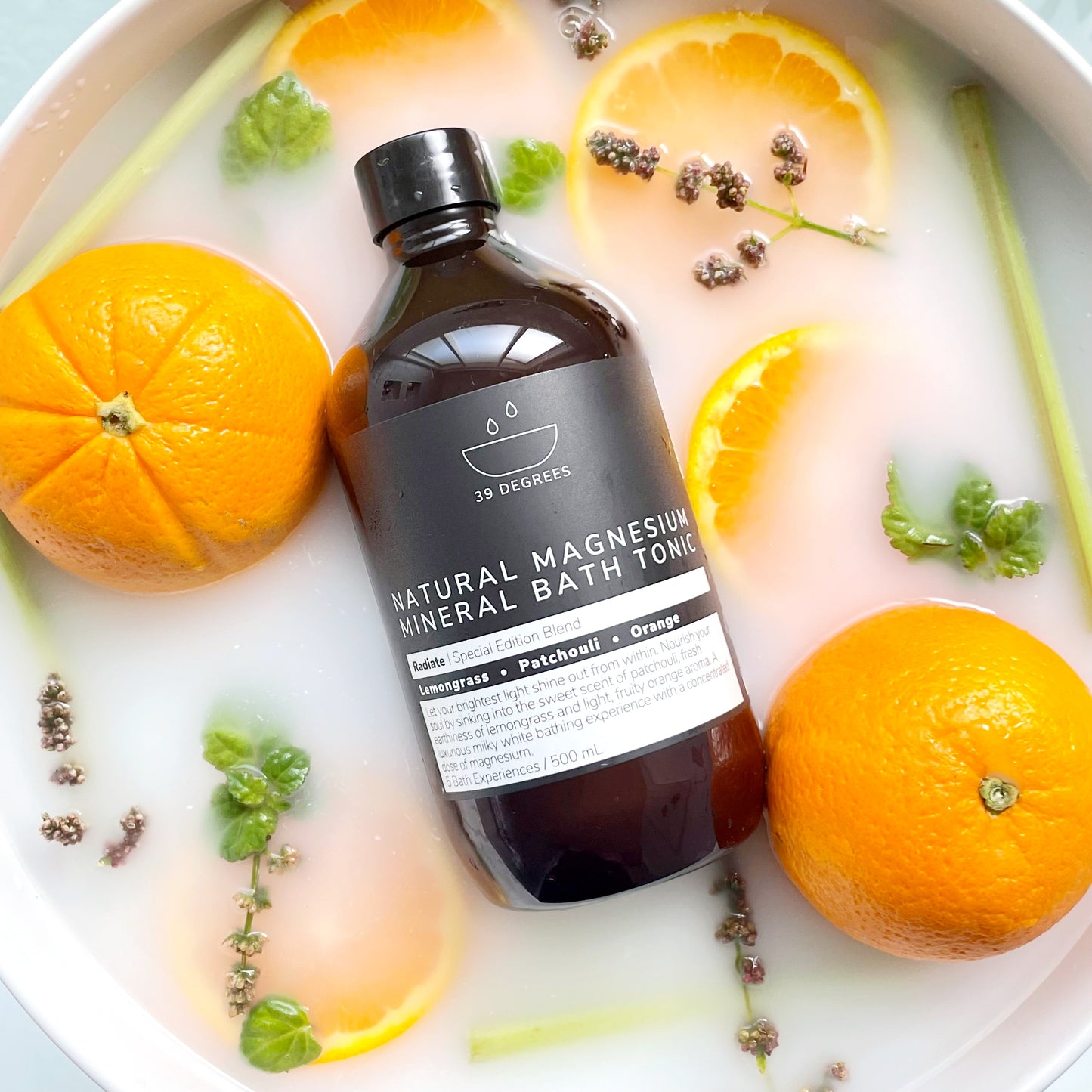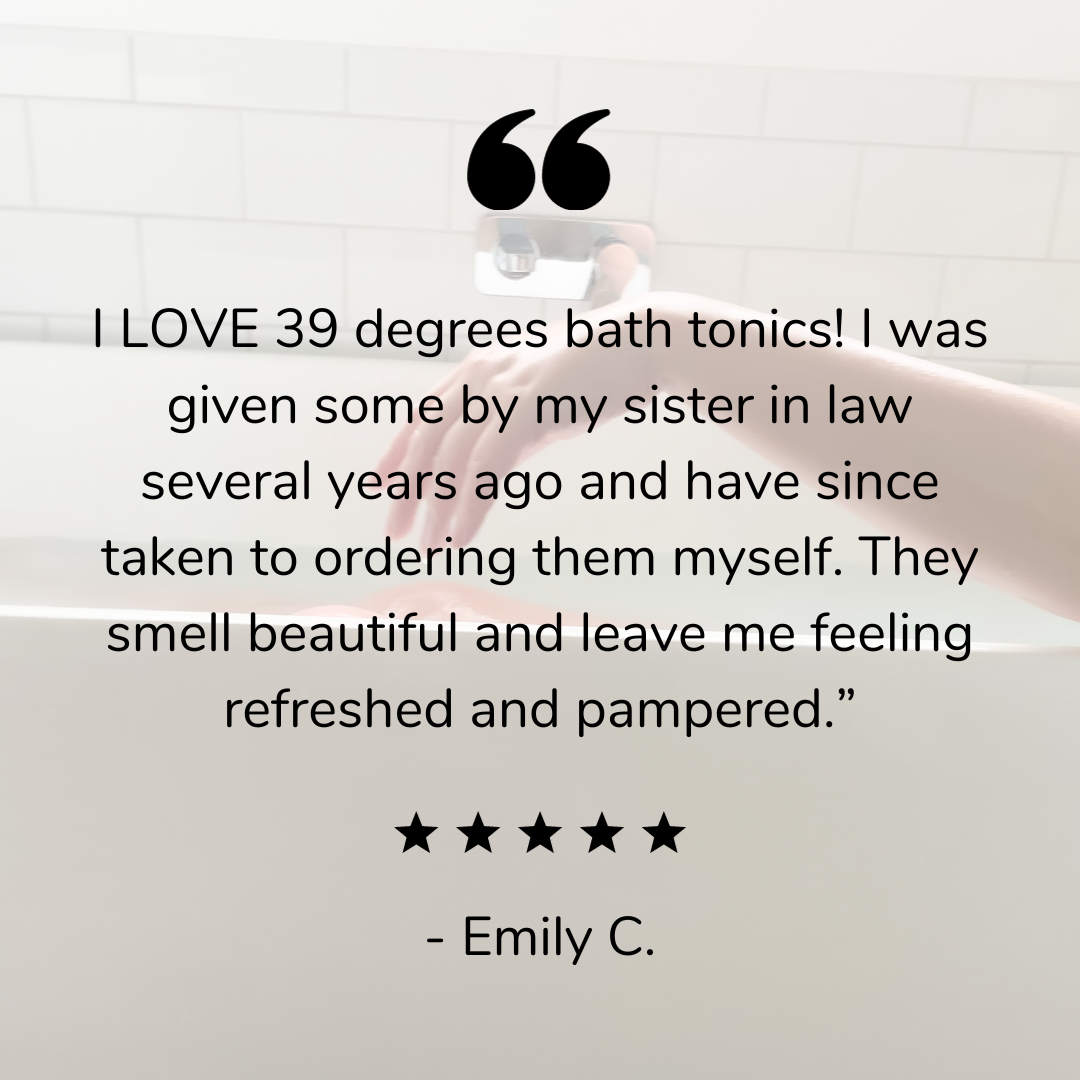 WHAT OUR CUSTOMERS ARE SAYING